ATTENTION Real Estate Flippers
Tired Of Being Income Stressed, Living With Chances Of Costly Mistakes, Maybe Losing Money . . . Or Worse, Being Challenged With Fear Or Possible Embarrassment When It Comes To Buying & Selling Real Estate?
A Surprisingly Simple Way To Avoid Those Unknown Obstacles & Pitfalls That Could Trap You Into A Bad Deal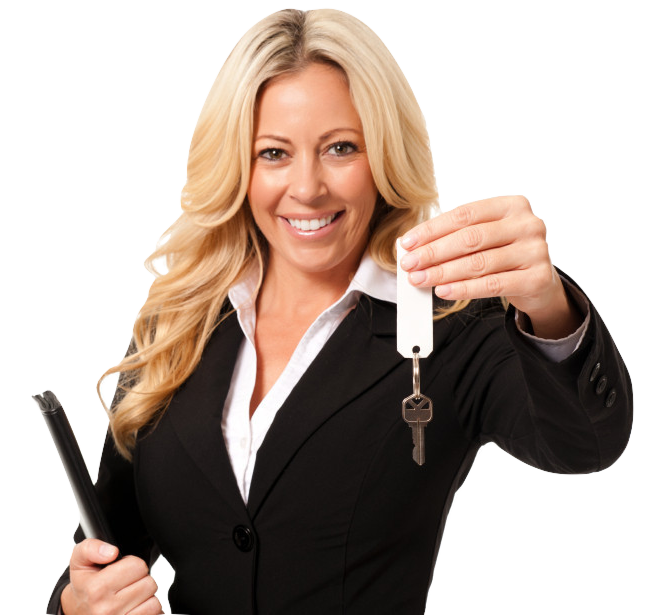 Let me put my money where my mouth is before we start.
Here's a live coaching session with my group that I think you will enjoy.
I want you to take a minute and just imagine what it would be like to wake up every morning and know you hold the "master key" to abundance. I am talking about a real estate investing machine that glows with warm light because you've finally found the right solutions to limitless freedom and wealth.
And the best part is, once you complete the program I am about to share with you, you'll attract financial abundance, be able to set your own hours when working, be free from any boss, and balance your work life with your personal life. So life can be the way you wish it to be!
Actually, when you and I get done, we are investing in the most valuable asset you
have. . . you !!!
In other words: You're not stuck –
there is something you can do about it!
Truth is . . . what stops you is the information you already have that isn't working for you. Limiting beliefs about how to run a successful real estate investing business. Rules you have developed about what you need to do – or whom you need to be – in order to have a blockbuster business flipping houses.
Unnecessary rules that have nothing to do with being a good person. If it means allowing more wealth and freedom into your life (and benefiting everyone in your life), I guess it's time to break some of those rules, right?
Whether you realize it or not – and presuming you are willing to admit it or not – these conclusions are blocking your ability to experience and enjoy greater plentiness all around you.
How much more could you enjoy flipping houses once you get beyond these current notions and principles?
If you are harboring any negative ideas about "spending the money" . . . isn't it any wonder you are struggling in your life that has so much more potential?  Actually, as an investor, you should focus on the return - not the investment.
Incidentally, all the techniques I am about to teach you are from my everyday occurrences. See, I have bought and sold over 200 properties (to date) before you have even met me. And, I have showed my success to many others just like you in the past. So you will see indisputably that the evidence is clear your victory in becoming a pro in this business will proceed successfully.
If you gave over 4000 offers, what would you know about giving offers?
That's what I thought; you would most likely know a lot. Well, I personally have helped dozens of folks just like you. So what do you think I know about your situation? And how I can help you?
And the best way I know to get you going is for you to 'piggyback" what I have done all these years when buying and selling so many properties.
With you watching me over my shoulder, you will enjoy this one-on-one attention to get you through any possible barriers so we together make sure you are getting results that pay.
My biggest philosophy is to have you pay for your education with the money you make with real estate transactions. Now of course I am not allowed to make bold guarantees. I mean it really is up to you and how you work. But I can say many others have done what I do with great results. And made their education money as they went along.
Here is your chance to learn the most powerful strategies & techniques ever created for this industry!
Let's go over what you will get once you commit your valuable time & money . . .
Every Monday night you join the community of other like-minded coaching clients who are doing business locally.
The main purpose of these coaching calls is to do deal structuring. However with so much experience on the call all kinds of things come up. Including other coaching clients hooking up to do business together.
All calls are recorded and stored in an easy access place so you can listen and study the calls at your own pace during the week.
If for some reason you can't make the call, there is a place for you to ask questions before hand. Then I will go over it on the call so you can listen to the recording and get an answer at your leisure.
I use WhatsApp for communication so you can get answers to questions quickly during the week from me, the other coaching clients, and my real estate team.
We use Slack to upload the Prospect Suspect forms and to be able to communicate to all of the other group members when you need to. So you have plenty of help.
You get access to my private mentor site. Here you will find over three hundred pages of content. Things like:
ALL of the forms I use personally for my deals in an easy to download format
12-15 recorded calls of me calling prospects/suspects and going through the Prospect/Suspect sheet.
15-18 live recorded offers of me in houses making offers so you can hear me actually talking to real sellers.
Actual scripts that I use to finding and making deals in an easy to download format
Detailed information about how to figure out costs in a renovation deal
Through a series of videos you can be taken through each step of one of my renovations.
Over 85% of the group is either doing a deal, or has done a deal that will more than cover one years worth of coaching no trouble.
I hold you accountable, and kick your ass when it needs to be done so that you don't get stuck. I am a stickler on this one.
Often I am directly involved in your first deal or two so you have a great safety net and won't get into trouble (like I am "baby-sitting" the deal).
If possible I will partner with you (if you desire me to) on deals so you can shadow him through the process and learn how to do it correctly.
I am really good at negotiating. So when it is time for you to negotiate, I am right there to help you get a good deal.
When it is time I will help you with all of the paperwork to do a deal.
You will have access to my Rolodex (or contacts) when you need something. And you will have the rest of the group and their recourse too. This is a big jump-start for getting things done. Most of these venders are use to what we do so it cuts down on a lot of hassle & time.
And a whole lot more. I WILL be there every step of the way to hold your hand.
| | | |
| --- | --- | --- |
| | Okay Bill . . . How Much? | |
Let me lay it out for you . . .
My coaching program is by invitation only. I do not want folks that will spoil the rest of the group. So you will have to fill out an application and apply first.
Once I have personally reviewed the application we will have a one-on-one conversation to ensure you are ready for this type of work and profits.
After the vetting process is over your investment is $600 per month.
It is a month-to-month billing process. I bill on the tenth of each month. I DO NOT require a contract for the process.
If you decide to leave (which has only happened to me twice in a 18-month period) you will need to send me something in writing 30-days before you leave.
The first month you will be charged a sign-up fee that will be $1,250 (including the first month of coaching), and will get you access to every course or digital product I have as long as you are current with your monthly coaching fees.
I can tell you this . . . at the time of this writing I have about 15-18 clients. And about 85% of them have done, or are doing a deal while working with me.
And that's not all there is to it . . .
If you want a discount and are willing to pay an annual amount (once for the whole year) you can get a 20% discount (about a $1,440 savings -OR- $5,760 total). Which puts you at $480 per month with all the mentioned goodies.
Here's something even more interesting . . .
I have found the coaching clients that succeed best have and used my presentation pack. This amazing tool is used in the seller's house when making offers.
It literally saves you tens of thousands of dollars when negotiation EVERY time!
When you sit in front of a seller and go page by page of how an average sale will go. The seller will soon see how the cost to sell his/her property will accumulate to about 12% to 15% you will melt thousands off their asking price by using this amazing tool.
Or, you can play the video I made for you where I am (me Bill) making direct offers and explaining it all to your seller. Then you just pick up where the seller fills out the Cost To Sell Worksheet, so you know exactly what to pay.
In other words: I do ALL the heavy lifting for you right in the sellers house. You just sit back and watch me go to work (with this video), then pick up where I have them ready for you!
Now all you do is talk turkey on how you will pay them for the deal using one of my 7-strategies you will learn as well.
Best part: They will pay you this money once you close the deal (in equity).
The presentation pack was built with a very good coach and myself. I paid the coach $10K to help me. And it took me one year to get to where it is now.
Here is why.
I would talk to the coach. Make some changes. Then go out and do some presentations. Report back to the coach. Make changes. Do some more presentations. Until we had it totally perfected.
And that is the version you will get, if you so chose the task of using it in your business.
The pack cost $1,000. You will get a digital download. Take this to an office supply store or a printer and get it printed. That will cost you about another $50 (if you do it the way I do).
Or just use the video on an iPad, laptop, or any other devise you have.
I should be charging $3,500 (or more – it's that rare) for this alone. But I want you to succeed like I have done. So I will bring you into the "club" by making sure you have what all the other successful clients have to succeed quickly & easily.
Plus you get this BONUS:
Each month I do a Deal Hunting Monthly Mastery call on the first Wednesday of the month. On these calls I show you unique tested & proven marketing campaigns to find HOT, HOT, HOT deals to bring to our coaching sessions for deal structuring.
This cost NON-ADVANCED-COACHING-CLIENTS $97 per month. But it is included in your package, so you too won't have ANY trouble finding deals!
But it is even better than that ... the folks who pay $97 per month only have access to the materials for 30-days after the LIVE virtual Zoom call.
NOT YOU: I put all these materials into your private coaching portal each month, so you may go "dig-out" these jewels whenever you wish to fire up another campaign for finding HOT, HOT, HOT deals!
Do you understand what this means?
You don't have to be a master negotiator. Just use this proven scripts and let me do the negotiating for you.
Just imagine, I will be in every house with you making offers. With all of my experience there by your side. Guiding you along. Step-By-Step. As if I were doing it for you!
Think about it . . . all you have do is just practice it a few times, and you will be as good as I am at making offers.
No doubt, you WILL make deals doing it this way. I have, and still do to this day.
Why wouldn't you? I'm serious!
Sound good to you?
Hang on. We're not through yet . . .
You will need to be part of the coaching group to get these amazing tools.
The reason is simple. Even though I have made making the offers simple. You will need help putting the deal together correctly and not make any mistakes.
In my right mind, I could not give you this sward that can penetrate eighteen inches of steel and send you into the fight without backup.
Is that clear to you? I hope so!
Interested?
Good.
Let's get you started with the application so we can chat, and get you going.
I look forward to meeting you soon.
P.S. If you skimmed down to this P.S. to see what I have to offer. You just disqualified yourself to make a LOT of money with me. Just close this browser and keep on looking for what you want. I am not it, sorry.
Hear What Other People Have To Say About The Program
A video made for Bill on his birthday by his coaching clients
I really enjoy learning this new way of buying & selling real estate. Going over it the way Bill does it makes it easy and answers all my questions. Thank you for all of your time, energy, and the insights about the real estate business

Justino
Bill Hawthorn is "good people". RELIABLE. ETHICAL, TRUSTWORTHY. GENEROUS… with his time, knowledge and experience. Bill shares his 15+ years experience in real estate investing - effective language, sales, marketing and strategies - so you can start or grow your business.

Dawn
Great interaction. It focuses on what I need. The deal structuring is very amazing. I now feel like it is possible to buy real estate without using my own money, and it is actually beneficial to the seller

Valerie